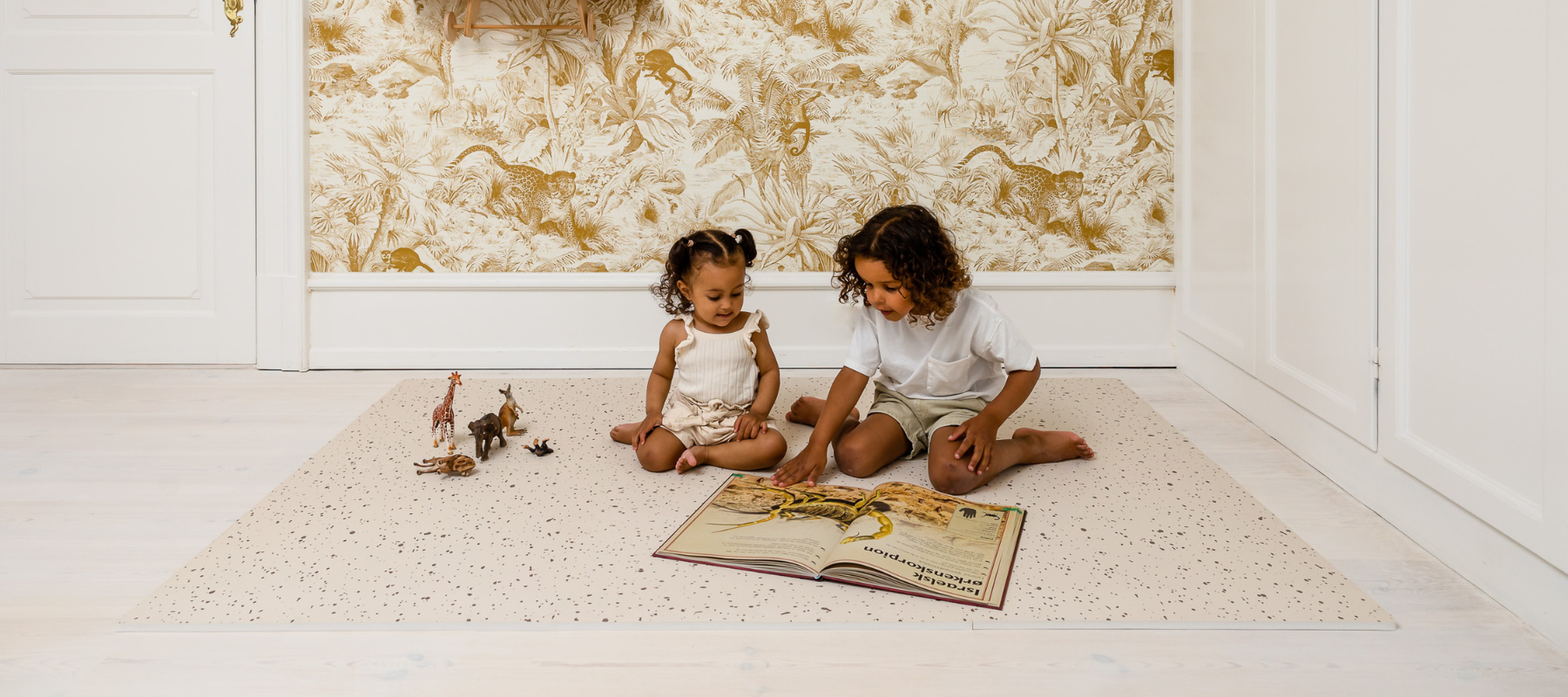 Our Bestseller Reimagined
Explore our sandstorm collection

Introducing waves
The newest addition to our play mat collection
Nordic Pale Grey Terrazzo
The play mat that keeps selling out
Beautiful & FUNCTIONAL
Scandinavian Play Mats
Our play mats are designed with interior design in mind. Equal parts decorative and functional, our interlocking play mats provide your little one with a safe and stunning place to play.
What Parents Are Saying:
☆☆☆☆☆
"Honestly, I'm taken aback by how much I love this mat! I wavered between this and some more affordable options, wondering if its use would be short-lived. However, the promise of non-toxicity convinced me. And now? I'm overjoyed with my choice. It's not just durable and chic, but also incredibly easy to maintain. I can already see it being a mainstay in our home for years."
"We love these play mats! After a lot of research, we decided on this brand for our new play area for our girls because the design is beautiful and fits our home décor and they fit our space perfectly due its flexibility in configurations. We've had it for over a year - and it is still holding up.
"We absolutely adore these play mats! After exhaustive research and comparison, we chose Copenhagen Kid for our girls' play area. The designs are not only stunning but also harmonize perfectly with our home decor. The mats' adaptability, offering various configurations, ensures they fit our space just right."
Born out of the vision of a Danish mom living in Los Angeles, Copenhagen Kid embodies the true essence of Scandinavian design, merging aesthetics with function. When Tiki welcomed her son into the world in 2018, she scoured the market for a play mat that was both functional and beautifully designed. Finding none that matched her vision of safety, and aesthetics, she drew from her love for Scandinavian interiors and dreamy prints to birth Copenhagen Kid. Our brand stands for quality, safety, and the chic elegance and functionality of Danish design.
When we designed our mats, we were incredibly meticulous about the materials we selected. Each of our beautiful playmats are made of the highest quality EVA foam available on the market. Most importantly, our playmats are safe for your little one. We wouldn't accept anything less for our families or for yours. Our playmats are compliant with every children's product regulation in both the USA and the European Union, exceeding the certification requirements in both places. Our products are EN71, REACH, CNS 15493, ASTM F963 and CA71 certified. Tested by independent 3rd party labs.