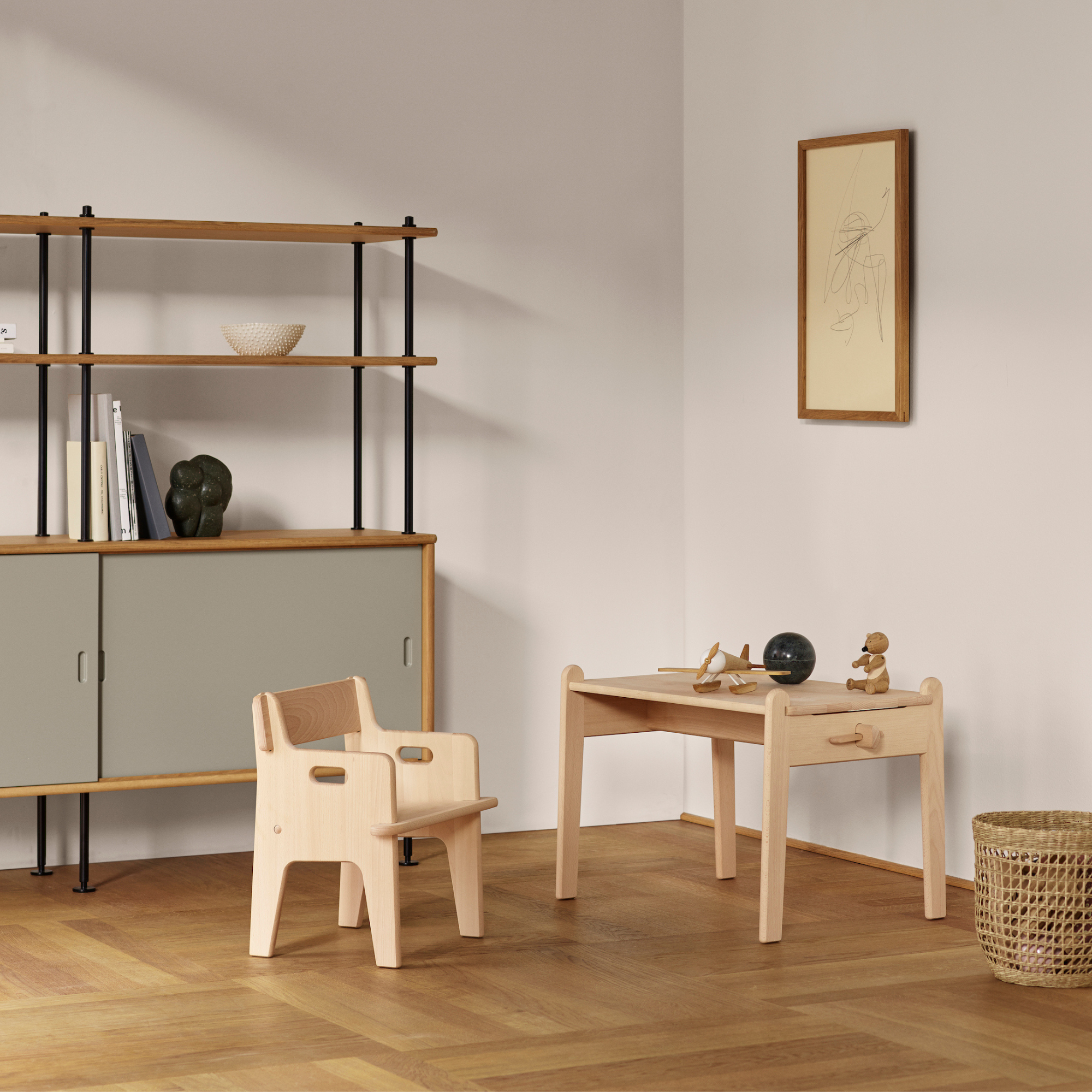 Carl Hansen & Son: Timeless Danish Craftsmanship for All Ages
In the world of furniture design, few names conjure images of timeless elegance, meticulous craftsmanship, and Danish tradition quite like Carl Hansen & Son. For over a century, this family-run business has been a cornerstone of Danish design, shaping and contributing to the enduring global legacy of the Scandinavian aesthetic.
Founded in 1908 by master carpenter Carl Hansen, the company initially focused on bespoke furniture, embodying the principle that a piece of furniture is not merely a functional item but a work of art. However, it wasn't until Carl's son, Holger Hansen, took the reins of the company that it began to establish its position as an icon of Danish design.
Holger recognized the exceptional talent of Hans J. Wegner, one of the pioneers of the Danish Modern movement. In 1949, their collaboration began, resulting in the now world-renowned Wishbone Chair, a design still widely sought after for its simplicity, comfort, and exquisite craftsmanship. This collaboration marked the start of the company's journey to international recognition.
A significant part of Carl Hansen & Son's collection is its dedication to offering timeless design to all ages, evident in their range of children's furniture. One such piece that we're proud to offer is their charming children's table and chair set. This set embodies the same commitment to quality and aesthetic appeal as all their pieces, but designed with the needs and comforts of children in mind.
Like their adult-sized counterparts, Carl Hansen & Son's children's furniture showcases the company's steadfast commitment to quality craftsmanship and sustainable practices. Each piece is created using responsibly sourced materials, reflecting the Danish tradition of respect for nature. This commitment extends to the production process itself, where skilled craftsmen painstakingly bring designs to life, ensuring each product stands the test of time.
The focus on sustainability is not just about materials and production; it's also reflected in the design philosophy. The company adheres to the Danish design principle of creating timeless furniture, pieces that transcend fleeting trends and maintain their aesthetic and functional appeal through generations.
Today, Carl Hansen & Son continues to expand its collection by collaborating with contemporary designers, bridging the gap between tradition and innovation, and ensuring that Danish design's essence and quality craftsmanship are accessible to all ages.
In conclusion, Carl Hansen & Son is much more than a furniture company. It is a living legacy of Danish design, embodying the principles of quality craftsmanship, sustainability, and timeless elegance. Whether it's a beautifully crafted adult lounge chair or a durable and stylish children's table and chair set, Carl Hansen & Son brings the beauty of Danish design to every home. As we look to a future where the appreciation of thoughtful design and responsible production is more critical than ever, the timeless appeal and ethos of Carl Hansen & Son serve as a guiding star.